26th Annual Metro

Marching Band Classic
The Metro Marching Band Classic brings together seven high school marching bands from the Cedar Rapids and Marion area: including Jefferson, Kennedy, Linn-Mar, Marion, Prairie, Washington, and Xavier. Each band will showcase their 2023 marching programs, allowing the audience to experience a diverse range of musical performances and creative formations. To add to the excitement, the University of Northern Iowa Panther Marching Band will be the guest performer of the evening. They will entertain the crowd with selections from their 2023 program, bringing their energy and talent to the event. The Metro Marching Band Classic offers a unique opportunity for students, families, and the local community to come together and appreciate the artistry and dedication of these talented young musicians. It's a celebration of music and performance, without the pressure of competition, allowing everyone to enjoy the music and support their local bands. This event promises to be a memorable experience, filled with captivating performances and the spirit of community.

Gates will open at 5:30 p.m.

Show will start at 6:00 p.m.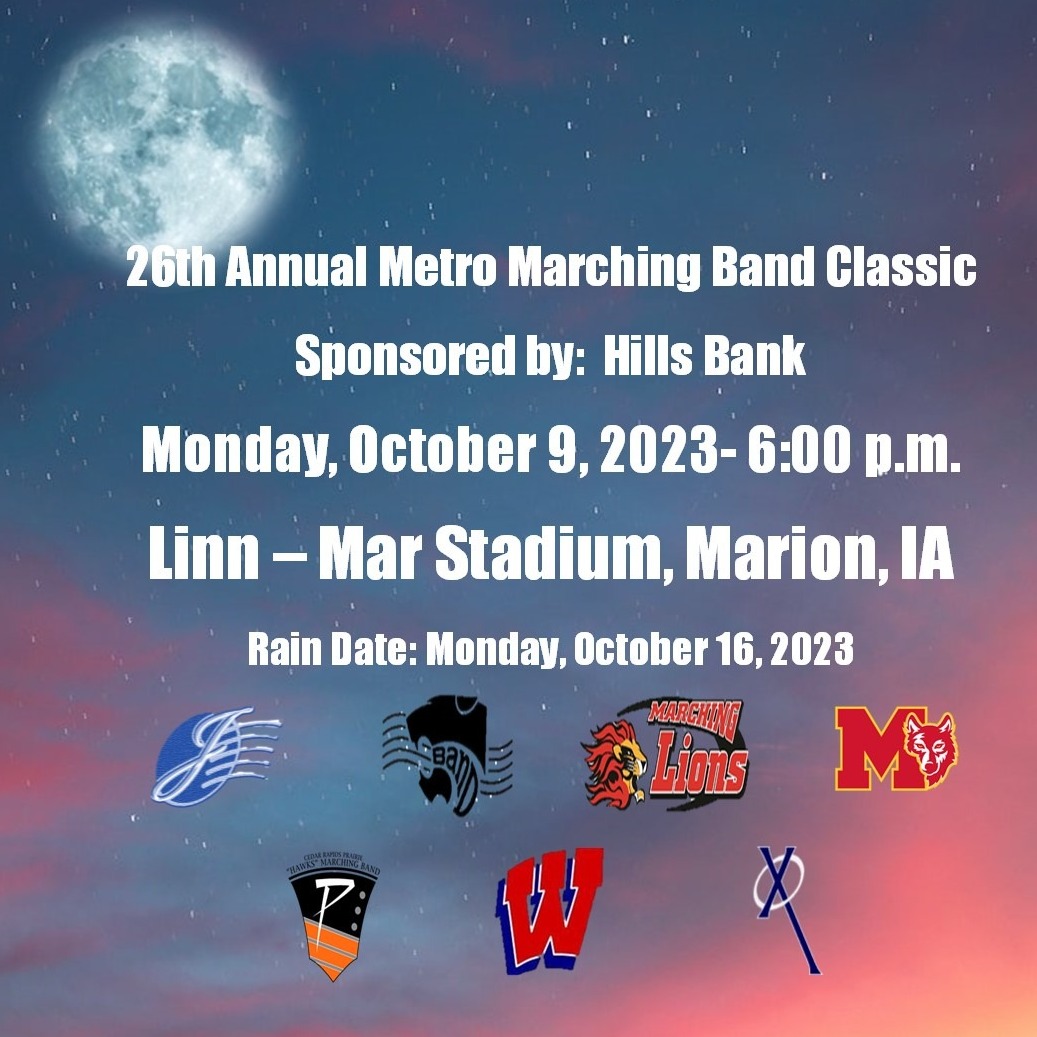 Purchase Tickets
~Online tickets go on sale starting at 10:00 a.m. Sunday, August 27th, 2023, and ending at 2:00 p.m. on Monday, October 9th, 2023.
~ Cost for online tickets is $11 each (plus applicable fees) for Seniors, Adults and Students 5 years old and up.
~Tickets will be available at the gate for $13.00 each. (CASH ONLY)
~ Seating is General Admission. There are no refunds on tickets. All sales are final.